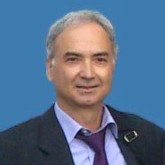 Konstantinos Papatheodorou
Professor
Tel: 23210 49234
Email: conpap@teicm.gr
Office: ΣΤ107 (1st Level)
Collaboration hours: Monday 10:00-12:00
Position

Professorof Applied Geology & Geoinformatics, Surveying & Geo-informatics Engineering Department, International Hellenic University, Greece

Academic

1994-2020

Teaching numerous courses in both graduate and post-graduate curricula, related to Engineering Geology, Geo-informatics Science & Technologies including Remote Sensing, Geographic Information Systems and Contemporary mapping surface & subsurface methods.

More than 70 publications in peer-reviewed Scientific Journals and Presentations in International Conferences with more than 100 citations.
Conference Chairman, invited lecturer (plenary speaker), member of the scientific committee of International Conferences.
Reviewer in Scientific Journals.

Research Grants

1990-2020

Senior Researcher and/or Coordinator in more than 55 competitive Research projects (Grants). Involvement includes project coordination and management; applied geology (including engineeringgeology; disaster prevention and management; groundwater exploration, protection and management); Geo-informatics science and technologies (Remote Sensing, GIS, Web-based geo-informatics and Decision Supporting Systems).

Total budget of coordinated competitive projects (Grants) during the last 7 years reaches three (3.0) mil euros.

Current Grants

Coordinator of the "Earthquake REesilient Schools-EReS" (Grant Contract under preparation), funded under the Union Civil Protection Mechanism (UCPM) Programme, Call: UCPM-2022-PP, Project: 101101206 — EReS (budget 923.784,5€).
Coordinator of the Black Sea Basin JOP 2014-2 Project "Rapid Earthquake Damage Assessment Consortium-REDACt" (budget of 974860,0€)
Senior Researcher in Mixed Reality and Geoinformatics for the Demonstration of Monuments (MERGIN'MODE).
Senior researcher in ERASMUS+ "Enhancing education programmes in Arts and Humanities via European STEM methods and tools – ARTEST".

Freelance Work

1986-2004

Freelance Engineering Geologist

Twenty nine (29) professional surveys including Engineering Geological, hydrogeological, geophysical surveys applied in Civil Engineering and in the management and protection of natural resources and especially groundwater.

1997-2005

Holder of a C' class Designer's Degree (the highest class awarded to a physical person by the Hellenic Ministry of Public Works). Resigned the Degree as a stuff member of a Higher Education Institution (2005).